Hey y'all :)
I wanted to take this time to tell everyone a little about myself, the person behind Graphic Love Shop designs.
I'm Samantha, Sam to my closest family and friends. I am 25 years old, and married to my high school crush, Carlos, for going on 5 years now (Sept. 28th). We have two sons, Samuel and Luke, and a doggy daughter, Sadie.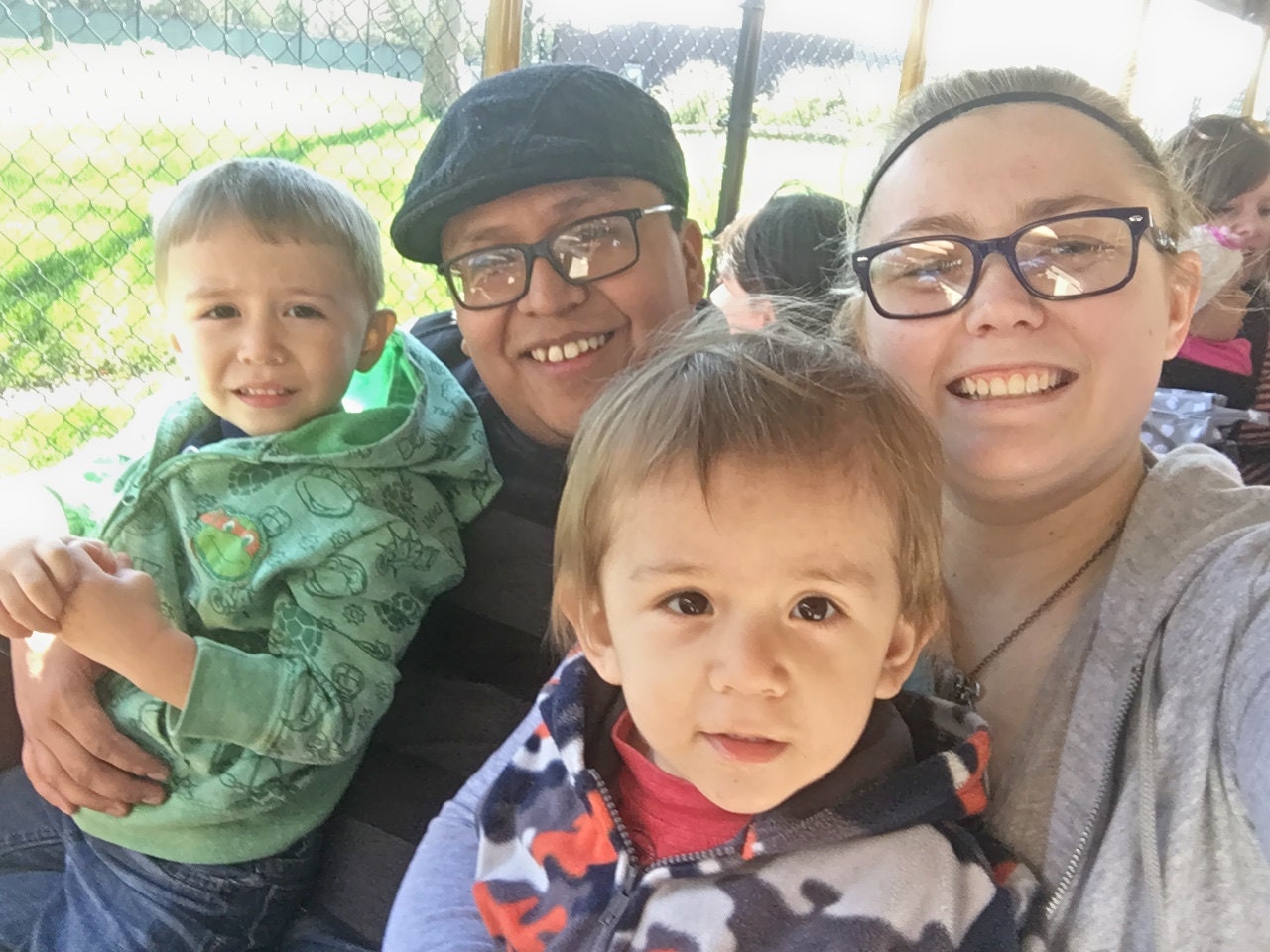 Family means the world to me, I love going on what we like to call "crazy adventures" which is anything from going to the park, the zoo or just the grocery store.
A little about me: I grew up in a small town (Arcadia, OH). When I was a child my parents tell me if they didn't know where I was they would find me sitting in a corner with my coloring book and crayons. I was THAT student that ALWAYS had doodles on their notes or homework. I had the best Art teacher in high school, Mr. Brown, who encouraged and pushed my skills as an artist, I am ever so thankful for him. I played softball for 13 years (age 4-17) I was my team's catcher and my nick name was Sam-I-Am (yes just like the book [Green Eggs, & Ham] haha). 
I attended the University of Northwestern Ohio (2009-2011) where I learned about graphic design and earned my Associates Degree in Digital Multimedia. One specific teacher of mine, Mr. Oakley, was a big part in what I know about design today, another man in my life that I am very thankful for.
I am now a full-time mom and graphic designer working from home running  my own business, Graphic Love Shop. I love my "job" and helping all of  my clients whether it be designing a birthday invitation to put a smile on a child's face or making a client's vision come to life in their new logo. Designing is my passion and I hope that it shows through my work.
When you shop at Graphic Love Shop you not only support a dream, but you support a mom, wife, sister, daughter and friend.
Thank you! Samantha, owner/designer of Graphic Love Shop 
P.S. You can find some exclusive GLS designs at Redbubble.com/People/GraphicLoveShop/Shop